In Other Words
Tuesday 17 June – Saturday 21 June 2014
Vinyl microstore – Didotou 34, Exarchia
OPENING: Tuesday 17 June 8pm
I had the conviction that the Homo Ludens theory, Man the Player [1938] of Johan Huizinga, was an untapped resource, when it comes to the teaching of creative writing. During the theoretical wandering in the process of planning a creative writing lab that would incorporate play as basic practice, I came to believe that it was important to knead together the theory of Homo Ludens, the psychogeographical games of the situationists, The Grammar of Fantasy of Rodari and Calvino's sublime text, Lightness. All this in order to bake the welcoming slice of bread, to spread the jam on – as Calvino calls Imagination – which, he says, is best eaten spread on a slice of bread. The same is said – in other words – by Huizinga, when he speaks of the sacred game.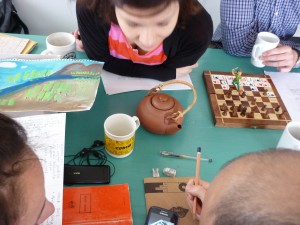 Thus, with a method that I would call intuitive, by kneading for days and nights and months the theoretical knowledge along with the teaching practice, in 2007 the "Closed Letter or Open Book?" Creative Writing Lab for adults was established. The Lab has been carried out since 2009 under the umbrella of the bold venture LUDENS LABS. To put it plainly situation (in-situ) has been created, which consists of 12 sessions of psychogeografic structure, with two weeks deliberate interruption between the 9th and the 10th session. The sessions use playful methodological tools that were specifically studied and constructed for this very purpose, folders of selected writers that were set up for the Lab and which follow the sessions of theoretical approaches, an opportunity for the participants to interview a writer, many hours of commenting on the fiction writings of the participants and a lot of time dedicated to the backstage support of the group. The teaching cycle is designed to close every so often with the exposure of the experience, the exposure of the fictional texts and the exposure of the reader. The participants in the "Closed Letter or Open Book?" aggree to practice: writing fiction primarily as an experience; exposing their work of fiction as the primary challenge for the writer they wish to become; considering surprise element as a desirable and unexpected occurance; and, of course, fictional narrative.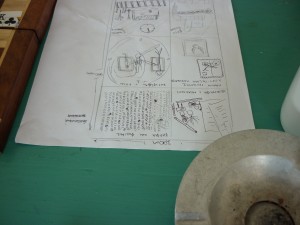 After seven years of teaching practice in selected small groups of maximum six paricipants, this year is the time to expose ourselves with five works of fiction that were born and completed during the lab. Through these works got exposed firstly to themselves and their teams: Manolia Kitsou, Zoi Bazaki, Vassilis Baroutis, Tijana Prodanovic, Anthi Psomiadou. The five writers are now invited to get exposed in public by recreating the experience of writing in any way they choose – collage, photography, video, painting, construction etc. At the same time, each text is prepared and printed in separate fanzines, the first copies of which are delivered to five readers who are invited to reveal themselves in turn through their spontaneous markings or comments in the margins of the texts. Everyone and everything mentioned above, as a playful ensemble resulting from the participation in this very adventure of writing, are exhibited in a place chosen by the group and this action or feast, prepared by everyone with joy and called In Other Words, is the last step of the laboratory and the first towards the outside.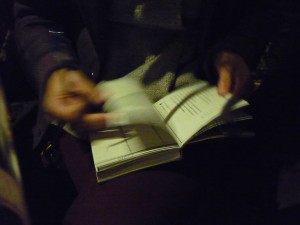 I am confident that Homo Ludens deserves a place among us and that if through this laboratory we focus on exposure -instead of publication- as primary motivation for engaging in the adventure of writing, the space will be found that asks the human-player to wander and to narrate. A big thank you to all those who honored "Closed Letter or Open Book?" to this day with their participation. A great ludic wish for the five writers who dare this spring to be exposed, and a huge thank you to the visual artist Kosmas Nikolaou for the collaboration and support that he offered with joy and resulted in the creation of the artworks that depict the experience of writing.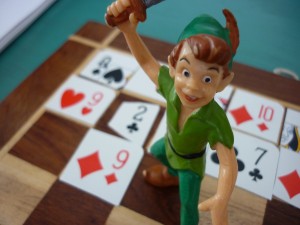 In Other Words, my dear Homo Ludens this cycle closes, for others to open.
Vicky Theodoropoulou, June 2014.
Magnolia Kitsou is from Kokkinia and it shows. She is a Panteio University graduate and proud of it. She introduces herself as a journalist and cultural manager, knowing that no one cares about those things except from the Social Insurance Institute, where -thanks to her degrees- she enjoys direct and efficient services. She adores Merenda (a popular Nutella-type spread) and believes that those who write about themselves in the third person suffer from schizophrenia. In a few years she hopes that she won't be working in television any more and will define herself as a writer with no hesitation.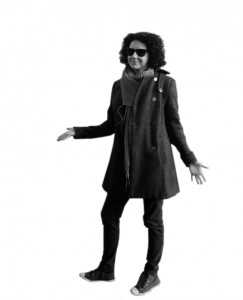 Her name is Tijana Prodanović. Her Greek friends have been mispronouncing her name for so long, that she gave up the efforts to correct them. She spends her life writing, both for pleasure and work. She loves inventing new words and ignoring (the) articles. Recently she discovered that the whale shark is an actual fish and not a Google translate creation and since then she can't stop using her new favorite word. She defines herself as professional foreigner with a fifteen-year (literary) service in the Greek capital.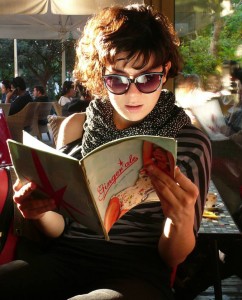 Anthi Psomiadou: She grew up touting she would be an actress. She didn't. She attended acting seminars and loves theater. She studied at the University of Piraeus. She has been working since the age of 16 and is proud of it. The last seven years she is engaged in sales and salesmen training. She has enjoyed writing since she was little but she did not intend to reveal her writings to other people's eyes. Finally she did. For several years she has been expressing her self through writing via her blog and she writes short stories as well. She has noticed that whatever she declares loudly that she will get done, keeps getting postponed. The things that she manages to complete are actually the ones that she works on calmly and in private. She is 31 years old. She often feels older.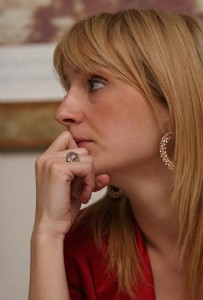 Vasilis Baroutis: He was born July 1980 in Chalkida and forgot to read when he started school. He always spent summers in Thasos. Later he followed his roots to study at the Technological Educational Institution of Kavala, in the department of Business and Economics. He preferred sociology courses and music while he traveled wherever there were friends and a positive vibe. He lives in Athens since 2007, he met and married Despoina and works at the sales department of a company. He is till trying to figure out what he will be when he grows up.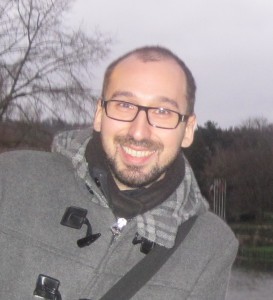 In 1972 I saw the light. Everything went smoothly from my childhood till my high school years. From my graduation till this day, it has been a long journey. Nothing "normal". No rational flow of events. But countless experiences. Hundreds of people of all sorts. Jobs plenty and varied. Radio, magazines, a career turn oriented towards the shipping industry, a career turn towards secretarial support and again a turn towards computer manipulation along with "flexible" manipulation of colleagues and seniors to keep existing with dignity. Before the final report, another turn, again towards humanitarian science from the literature perspective. In other words, street-life university of academic standards. With a deep bow to the people who fight, Zoi Bazaki.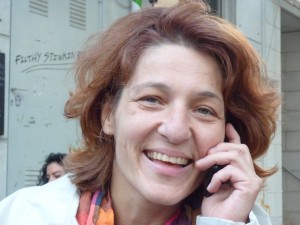 take a sneak peek